PVG Trustees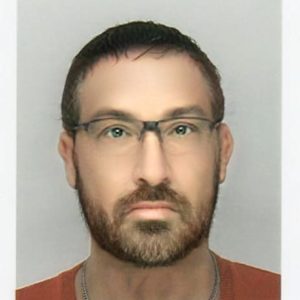 Lord Russ McLean
PVG Chair & Trustee
Lord McLean lives in Blackburn but spent his formative years in Clitheroe. His career paths have included Local Government, Teaching and the Media – as a TV Presenter & Producer and as a Voice Artist. Now retired through ill health Russ likes to keep as busy as his health allows. He is a seasoned Broadcaster and a regular contributor to local and National Broadcast Media "My aim is to be very vocal and to give a voice to the many people who, for one reason or another, are unable to speak up for themselves. Through the Patient Voice Group I have become an Ambassador and an Advocate for all those who need a friend in the local health economy."
Mr Norman McColl
PVG Vice Chair & Trustee
Info to follow
Mrs Patricia Pearce
PVG Trustee
Mrs Pearce was born in Nelson, raised in Morecambe and has lived in the Ribble Valley for forty years. With family scattered around the country and eight grandchildren in full time education she travels quite a lot. Meeting up with family and friends is a favourite pastime.
After graduating from Leeds University Pat worked in adult education and in secondary schools, mostly in Burnley and adding pastoral duties as Head of Year.
She is a trained Samaritan and organises fund raising for Cancer Research UK as Chair for our area. Mrs Pearce has supported the Ribble Valley Talking Newspaper since the group was formed, serving as secretary for fifteen years.
Said Pat, "I look forward to being able to listen to the views of people who use health and social care services and respectfully raise issues for consideration."
Mrs Mavis Williams
PVG Member
Mrs Williams was born in Darwen, educated at Darwen Grammar School and Blackburn College. She has lived in the Ribble Valley for many years and been a member of the WRVS for over 40 years. Mavis has done Work with Victim Support and Hyndburn and Ribble Valley PCT as a volunteer, also as lay Assessor for Social Services inspecting Residential Homes. She was a college Lecturer for 15 years and Secretary for many years including for the PTS Service at Calderstones Hospital.
Mavis has 4 children and 8 grandchildren scattered around Australia, Spain, Edinburgh, Leeds, Lancaster, Settle and Oswaldtwistle and enjoys reading, crosswords and quizzes.
Mrs Shirley Corbally
PVG Secretary & Trustee
A mother and grandmother from Darwen, Mrs Corbally has suffered from SLE (Systemic Lupus Erythmatosus) for the past 15-years. Despite this, she works as an IT and Telecommunications Administrator for a large global company. Her interests when work and health allows, include looking after her 2 young grandchildren and nieces, photo and video editing and films. Shirley is interested in the Out of Hours Care provided for patients by East Lancashire Medical Services (ELMS) and welcomed the opportunity of joining the Patient Voices Group. Mrs Corbally is a member of the PVG Complaints sub group.
Miss Yasmin Feroze
PVG Treasurer & Trustee
Miss Feroze hails from Accrington and has been with the PVG since 2014. She is passionate about patient care and was thrilled to have been selected to serve on the PVG board.
Mr Saf Ali
PVG Trustee
Mr Ali currently is currently employed as a Safeguarding Social Worker for Blackburn with Darwen Children's Services. He has over a decade of experience working with young people in the the sexual health field throughout East Lancashire and was involved in numerous national sexual health projects. Saf also has previous experience of working with children and young people with emotional or behavioural difficulties, within the residential care sector. Outside of his professional life Mr Ali has varied interests which include spending time with his family and friends, reading horror novels and watching his beloved Blackburn Rovers COYB.
Mrs Pamela Pickles
PVG Member
Pamela worked as a College Lecturer for twenty years and as an External verifier for the EdExcel board. She was a magistrate for nineteen years. She worked with the North West region of the Commission for Patient and Public Involvement in Health. She is currently a member of the RVS. Mrs Pickles is also a member of the PVG Complaints sub group.